ControlMyCamera latest version
Currently not available as Apple removed due to a complaint. Working on it to bring it back.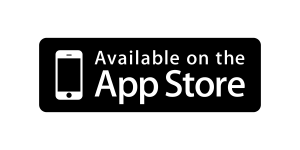 qDslrDashboard latest version

Mirror 1
Mirror 2
qDslrDashboard Manual EN
qDslrDashboard anleitung DE
qDslrDashboard manuale IT
qDslrDashboard manual ES
Windows x64
Windows x86
Windows XP x86
Linux x64
Linux x86
OSX x64 (10.14 and up)
OSX x64 pre Mojave
Raspberry Pi 4 Buster
Raspberry Pi Stretch
Windows notes:
Installation: unpack the zip archive. Run the vcredist_x86(x64).exe to install the Visual Studio C++ 2013 redistributable (this need to be done only once). Launch the application with qDslrDashboard.exe
Note: to use USB connected DSLR cameras the WinUSB driver is needed. Please follow the Install WinUSB driver guide
Linux notes:
Installation: unpack the tar.gz archive and launch the application with the qDslrDashboard.sh script. Check the README file for more.
Raspberry Pi 2 notes:
I only tested with the Raspbian image. Graphics memory must be set to 512 using the raspi-config utility
TP-Link MR3040 ddserver OpenWrt firmware
V0.2-14 (updated 08.10.2017 latest OpenWrt Chaos Calmer 15.05.1 and some ddserver fixes)
| | | |
| --- | --- | --- |
| MR3040 version | V1 | V2 |
| | | |
| | | |
TP-Link MR3020 ddserver OpenWrt firmware
| | |
| --- | --- |
| | MR3020 |
| | |
| | |
DDSERVER OpenWrt package for ar71xx platform
DDSERVER OpenWrt package updater (Windows)
Note: see the ddserver package updater instructions on how to use the updater