Dynamic Perception sent me an NMX Digital Motion Controller so that I can integrate it into qDslrDashboard. I would like to thank them here again for sending me it and for making such a great product.
The NMX Controller allows controlling over the USB serial or Bluetooth Low Energy ports using the MoCoBus protocol.
In qDslrDashboard both communications will be supported, the USB serial will work on desktop versions (Linux, OSX and Windows) and the Bluetooth Low Energy will work on mobile platforms (Android, iOS and Linux)
In qDslrDashboard the MoCoBus manager will be used to detect and connect to devices that support the MoCoBus protocol. Here is a screenshot of the manager dialog.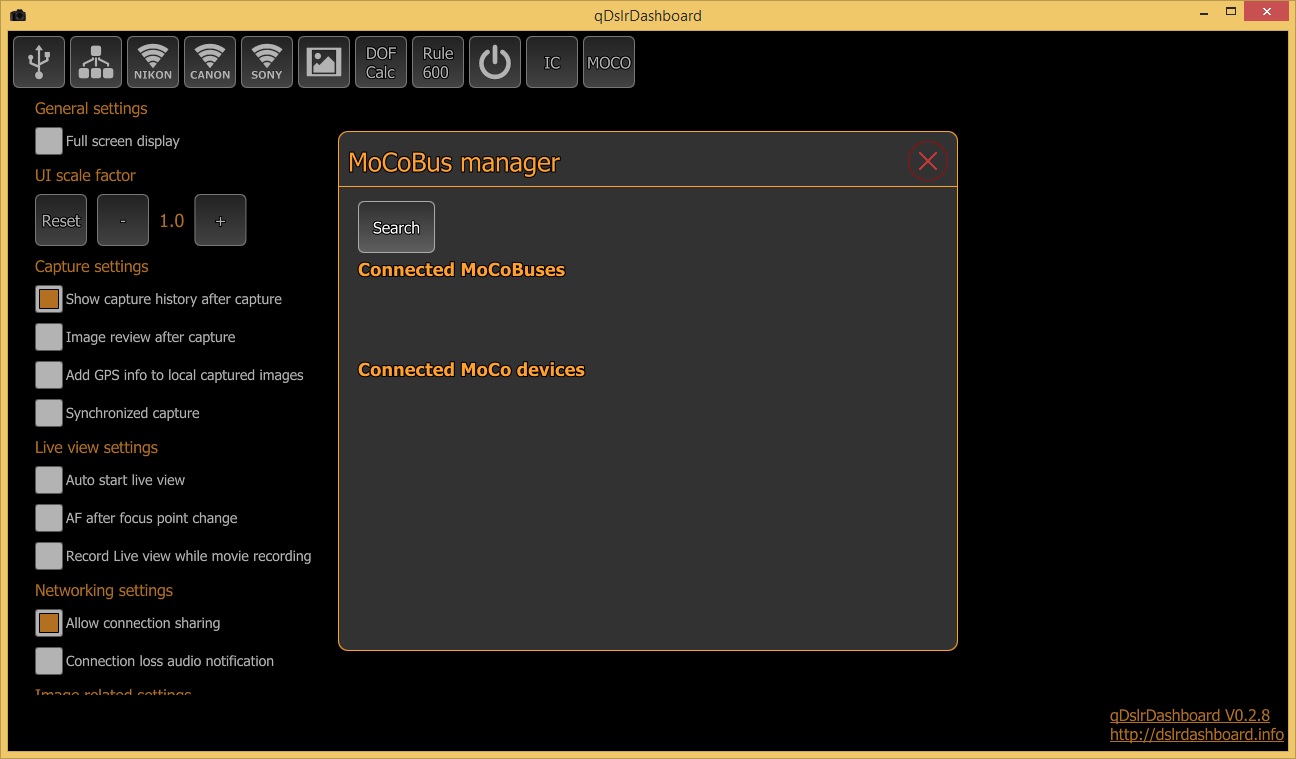 Pressing the 'Search' button will display the detected serial ports and Bluetooth Low Energy devices as shown on the following screenshot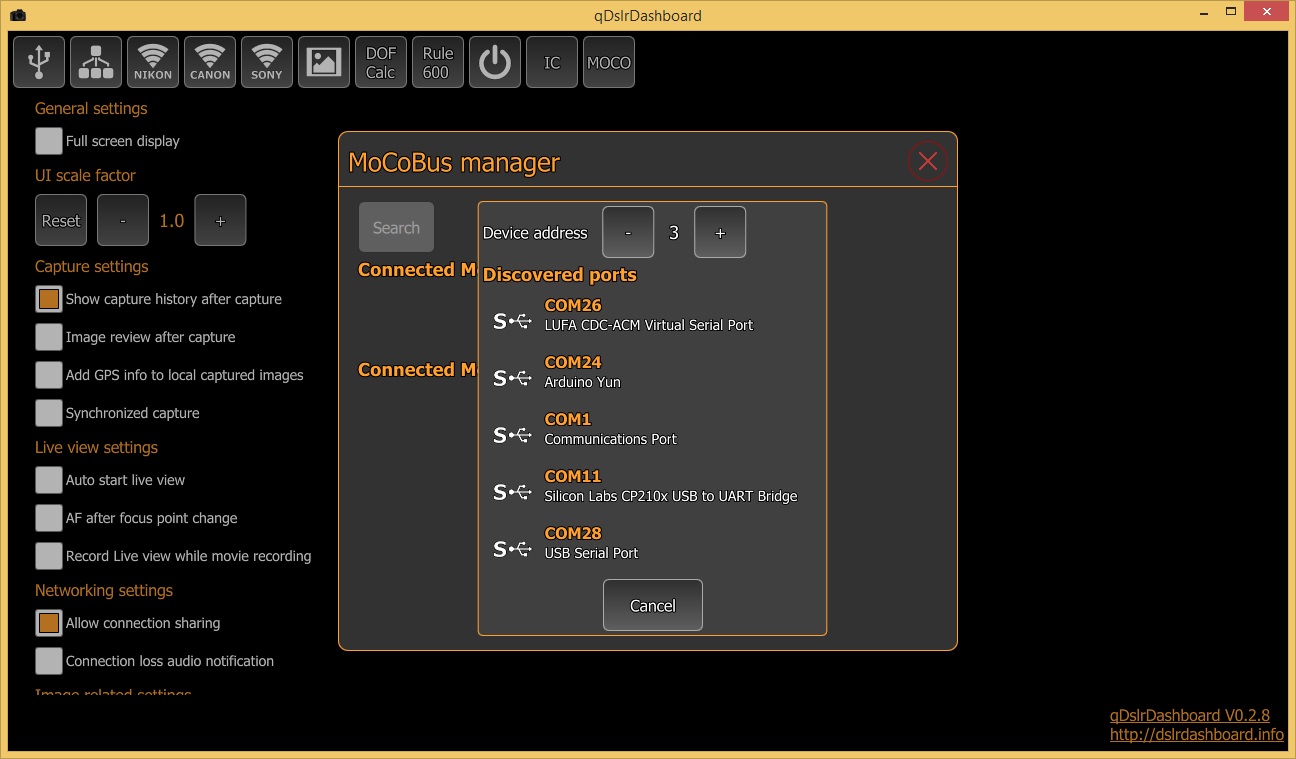 In my case the NMX Controller is on COM26 on my Windows machine. With the device address the user can select the MoCo device address for connection, by default the NMX Controller address is 3. The connection with the device is established by clicking on the item.
After I clicked on COM26 qDD will establish the connection with the NMX Controller as show in the next screenshot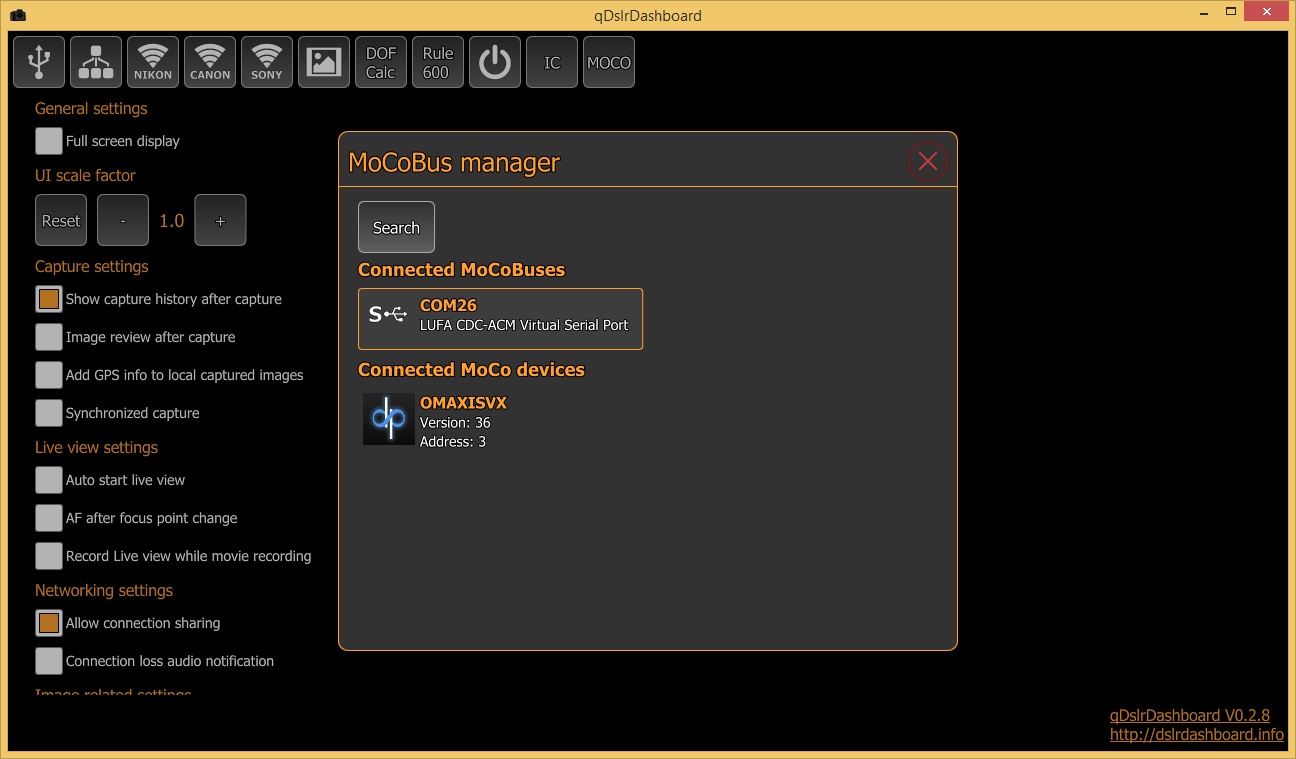 Under the 'Connected MoCoBuses' are listed the currently connected ports and by clicking on the item the manager will show the MoCo devices that are connected to this bus.
Under the 'Connected MoCo devices' are listed the MoCo devices that are connected to the selected MoCoBus port, in my case the Dynamic Perception NMX Controller.
After clicking on the MoCo device item qDD will open the NMX Controller screen;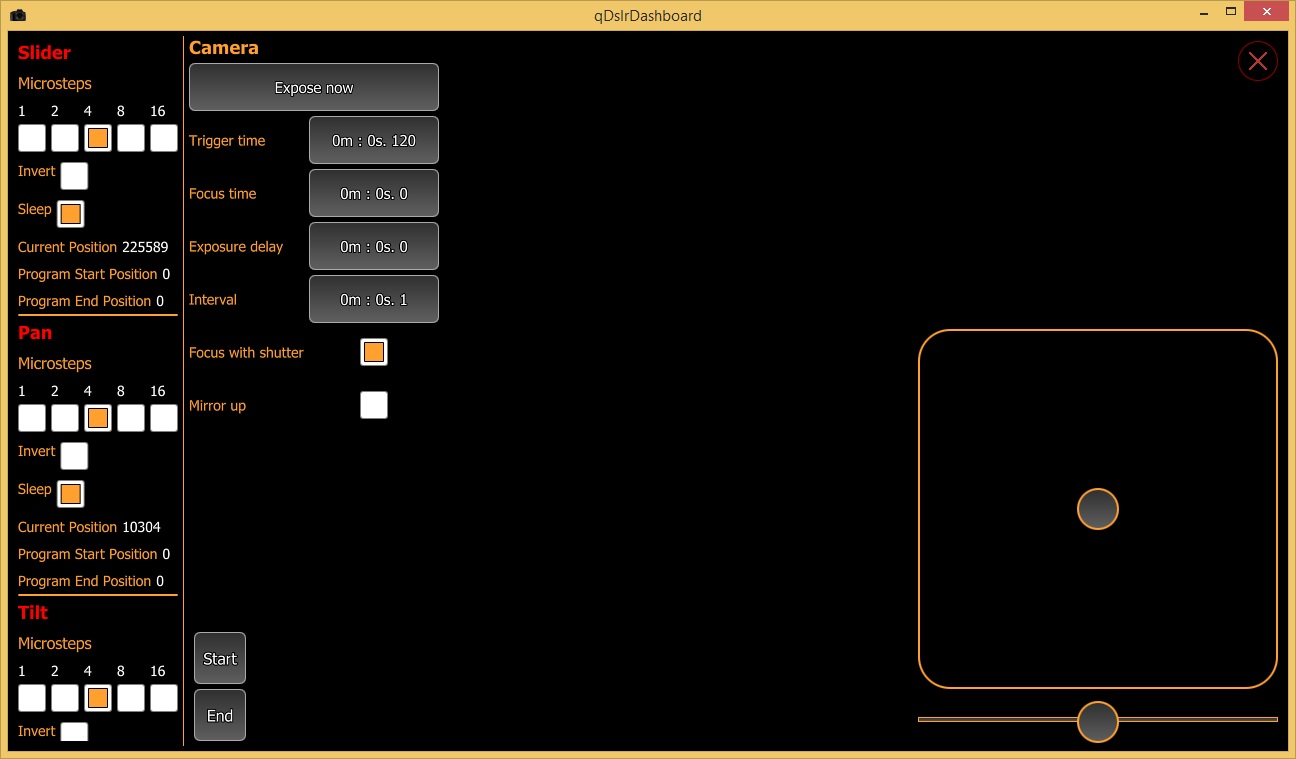 The NMX Controller screen is still under development. Till now I implemented the joystick mode where the motors connected to NMX Controller can be moved with the controls on the right side of the screen, the motor parameters can be changed and the camera parameters. Still need to implement the programming part.
Still lot of work ahead but I'm very happy with the progress I made till now.